A Guide to Flights from Calgary to Vancouver - Flight Times, Airlines, and the Best YYC-YVR Airfares.
Flights from Calgary to Vancouver.
---
VTT Home › Air Travel to Vancouver › Calgary to Vancouver Flights
By Darrin Robertson, VTT Editor - Updated: January 17, 2023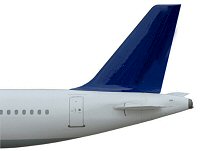 The Calgary-Vancouver route is part of what's called the "Western Canada Triangle", which is the Vancouver-Calgary-Edmonton-Vancouver air corridor.
The most traveled air route in Western Canada is Calgary to Vancouver
and shuttle thousands of tourists each day between such popular attractions as the Rocky Mountains, West Edmonton Mall, and of course Vancouver, Whistler and Victoria, BC.
Calgary-Vancouver Flying Time: Flight time from YYC to YVR is 1 hours 20 minutes.
The distance from Calgary, AB to Vancouver, BC is 600 miles (965 kms). It is a very scenic drive through the Rockies, but for those with limited time and budget, flying can be the cheapest option.
3-letter Airport Codes: YYC (Calgary), YVR (Vancouver).
Cheapest Flights from Calgary to Vancouver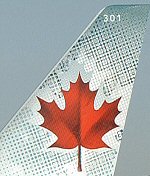 The cheapest airfare from Calgary to Vancouver is usually priced around $100 USD (a return Air Canada Tango airfare, non-refundable with restrictions, not including taxes).
Executive class (also known as business class) seats are more expensive and are available on Air Canada flights to Vancouver.
WestJet Calgary to Vancouver return air ticket specials, advance-purchase with restrictions, cost about $110 USD (ticket prices only, not including taxes).
Vancouver Air & Hotel Packages: Tripadvisor.com has cheap YYC-YVR fares, as well as Vancouver air & hotel packages, etc.
Airlines that fly from Calgary (YYC) to Vancouver (YVR): these include Air Canada, Air Canada Jazz (AC connector airline), and WestJet. All these carriers have non-stop Calgary – Vancouver flights.
Air Canada (AC) and Air Canada Jazz (commuter partner) fly direct from Calgary to Vancouver up to 15 times each day, on Airbus A319/A320 and Embraer 190 jet aircraft (AC Jazz flies Bombardier Regional Jets).
WestJet (WJ) flys YYC-YVR each day up to 13 times, on Boeing 737's.
Frequent-Fliers
If you are a Star Alliance member, you can collect and redeem points on Air Canada & AC Jazz flights. With Jazz and Westjet, you can also custom build an itinerary to include stops in popular spots in the Okanagan Valley like Kelowna and Penticton, BC.
What to see on flights from Calgary to Vancouver: if the skies are clear (and you get the window seat you want!), you'll be treated to a wonderful view of the snow-capped Canadian Rockies, the Okanagan Valley and Lakes, as well as the Fraser Canyon as you approach Vancouver International Airport.
Is it true - can you see the Northern Lights from a plane at night? - Occasionally, it does happen in the winter! Conditions have to be right, and you must have a window seat on the right side of the plane!

What to expect:
In-flight Meals: Economy/Coach class: snacks only (You can buy snacks and sandwiches at both YYC and YVR). Executive/Business Class: Light lunch with drinks.
Movies: Since it's just over an hour flying time, TV programs and short films only.
Search Our Site for arrival information into Vancouver, public transit, conection to ferries and more:

Privacy Policy & Disclaimer / Contact Us