By Darrin Robertson, VTT Editor - Updated: January 17, 2023
The Quality Hotel YVR South is a two star hotel in Richmond, British Columbia, conveniently located a 10 minute drive from the Vancouver International Airport and a 20 minute drive from the BC Ferries.  It is also just 30 minutes from the United States border and a 20 minute drive from downtown Vancouver. 
Guests will find it is within walking distance of the Richmond Centre Mall, as well as a movie theater, fitness center, restaurants, bars and a park.
Guestrooms of the Quality Hotel Vancouver Airport
The Quality Hotel Vancouver Airport South offers 70 comfortable and welcoming rooms with two double beds, one double bed or one king bed and guests can opt for one of the hotel's smoking or non-smoking floors.
Room amenities include a telephone with free local calls and voice mail capabilities, and come with a hair dryer, iron and ironing board. Additional furnishings include a 25-inch color cable television, as well as a radio alarm clock and high speed Internet.
The hotel offers complimentary coffee and coffee makers in all rooms, as well as a mini fridge and controlled air conditioning unit, plus special accommodations for physically challenged guests.

Directions from Vancouver International Airport
1. Head South on Grant McConachie Way the turn right towards Miller road.

2. Take Miller road to Russ Baker Way and turn right.

3. Drive down Russ baker way and go over the No 2 Road bridge.

4. Turn left on Westminster Hwy the Quality Hotel Vancouver Airport South will be on your right at 7228 Westminster Highway Richmond, B.C.
Guest Services Quality Hotel YVR South
Guests may start the day with a complimentary continental breakfast while reading the free daily newspaper.
Other amenities include the free airport shuttle between the hours of 6:30 a.m. and 9 p.m., and free secured underground parking for those guests traveling by motor vehicle.
Room service and housekeeping keeps guest rooms fresh and clean.
Amenities for the Quality Hotel Vancouver Airport
The Quality Hotel Vancouver Airport provides access to Minoru Park, as well as access to a pool, arena and library.
The hotel also has a meeting room available for conferences, and the Executive Boardroom seats up to 12 people comfortably. Meeting rooms include use of a 60" X 43" projector screen, a white board and markers, notepads and pens, as well as high speed Internet access, coffee and tea breaks in the morning and afternoon.
Reviews Quality Hotel YVR
Reviews for this hotel were mixed, but overall positive, with guests giving the hotel a consistent three and a half stars out of five. Comments from guests most often mentioned:
The friendliness of the front desk staff

The cleanliness of the rooms

The value of the hotel

Located close to the airport and downtown areas

The hotel was in a quiet area with very few distractions.
Less positive comments indicated that the rooms were simple and the continental breakfast was adequate, but not great, but good for the price. Others mention that they had problems finding parking and that the hotel's designated parking area was too small.
If you are looking for a hotel near the Vancouver Airport, the Quality Hotel Vancouver Airport South may be a great value. It is simple, but comfortable with a friendly and helpful staff.
Tell us about the Quality Hotel Vancouver Airport South
Do you have a review on the Quality Hotel Vancouver Airport South? Share it!
Pictures of the Quality Hotel YVR
Lobby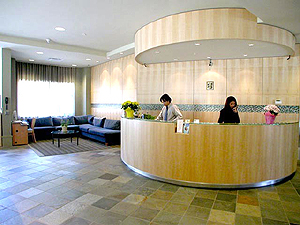 Room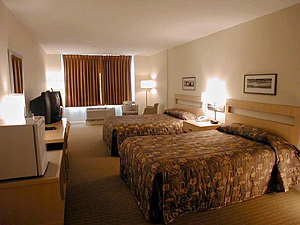 Privacy Policy & Disclaimer / Contact Us