My Greek Taverna
by Sylvia E.
(Vancouver)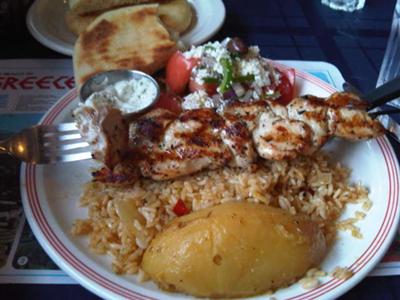 My Greek Taverna is located at 946 Brunette Avenue Coquitlam, BC.

BEST GREEK FOOD I HAVE EVER HAD IN MY LIFE! ..try the rack of lamb, its a bit pricier (everything is priced very well) but worth it. Don't try the rack of lamb if you want to save yourself an addiction. I'm literally drooling just posting this.

They're so good, they're always full during dinner rush and all just from word of mouth. I promise you won't be dissapointed.
Join in and write your own page! It's easy to do. How? Simply click here to return to Greek Restaurants in Vancouver .