By Darrin Robertson, VTT Editor - Updated: January 17, 2023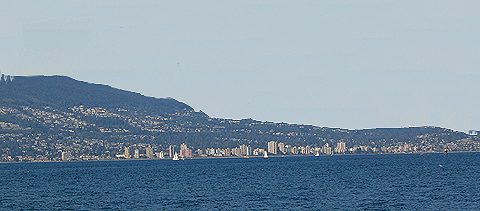 Ocean view of Bellingham!
Travelling to Bellingham WA from Vancouver BC is only 60 minutes away and is easy, fun and can save you money while shopping at the many Outlets and Major shopping malls in Bellingham and on the way.  Distance from Vancouver BC to Bellingham WA is 83 km, it takes 60 minutes depending on the US Canada border traffic.
Driving directions from Vancouver BC to Bellingham WA



Take Granville St South and drive to Park Road and Turn Left, next Turn Right on Oak St South this will turn into Highway 99 South.
Highway 99 South will take you to the Canada US border.
After exiting the border take I-5 South then take exit 257 for Northwest Ave. this will take you to Bellingham.


Public Transportation From Vancouver BC to Bellingham
Public Transportation travel time is 3 ½ hours.
Walk to Granville Skytrain and then take 999 Expo Skytrain this will stop at the Main Skytrain Station.
Exit skytrain walk to Vancouver Pacific Central Station at 1150 Station St. and take Amtrak Cascades 517 Everett or the 513 to Portland.
Exit train and take a short Taxi ride to Bellingham.
For more information on schedules and pricing visit the official Amtrak website.
Vancouver Airport to Bellingham
For those travelers arriving at YVR and flying out of Bellingham Airport, or staying close to Vancouver International Airport and just want to Visit Bellingham WA.
We have Information to help you get to Bellingham by Shuttle Service from the Vancouver Airport to Bellingham.
Places to Shop in and around Bellingham WA
Bellingham is known for the Bellis Fair Mall, located at
One Bellis Fair Parkway Bellingham WA (360) 671-5654.
With stores like Abercrombie & Fitch, American Greetings, Hollister, Regal Cinema, Bath & Body Works, Team USA Shop, Charlotte Russe, Victoria's Secret and Yogu San, there is also a Children's play area and Family lounge.
For more information on times and stores in the Bellis Fair Mall visit the official website.
While making this trip from Vancouver to bellingham WA, there are many outlets and discount malls in the area, making this a nice family or day trip from Vancouver BC to Bellingham WA.
Privacy Policy & Disclaimer / Contact Us